Holux S150 can be used from undemanding entrances to places with high traffic.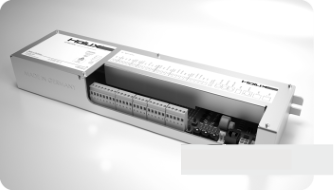 Producing this controller, we have taken care of all research, design and production stages in Germany and we have thoroughly followed all EU and German DIN norms, such as machinery directives and electromagnetic compatibility (EMC) regulations.
Like its other state-of-the-art parts, Holux S150' motors are fully made in Germany. Their 100W motors are absolutely indestructible and are there to ensure reliable performance for a lifetime. Great efficiency and enhanced function are achieved through employing years of experience and the latest technologies in the process of our motors' design and production. These brushed DC motors are so quiet that while in action, you will hear nothing but a muffled sound.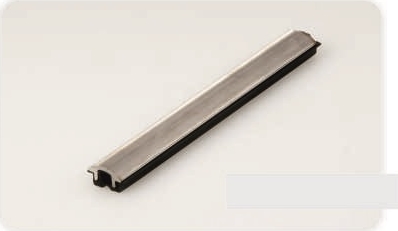 Since our stainless steel track profiles are rust-proof and anti-abrasion, they will never need to be replaced. This will be a great value for your money during time and will prevent any possible complication which may happen when replacing profiles.
Technical Data:
S 150
Operator height
100 mm
Number of movable leaves
Single leaf
Double leaves
Maximum opening width
3000 mm
3000 mm
Maximum opening height
3000 mm
3000 mm
Maximum weight of door leaf
1x 200 kg
2 x150 kg
Power supply
AC 220 ± 10%50/60 Hz 120 VA
Hold open time (adjustable)
0-30 s
Opening speed (adjustable)
100-550 mm/s
Closing speed (adjustable)
100-500 mm/s
Summer and winter opening width
Adjustable opening width from 50-100%
Environment temperature
-10 to 150°C
International protection degree
IP 20